Quest Kidusi Anitoni: Pale Alters Long-Forgotten
Posted on Feb 12, 2021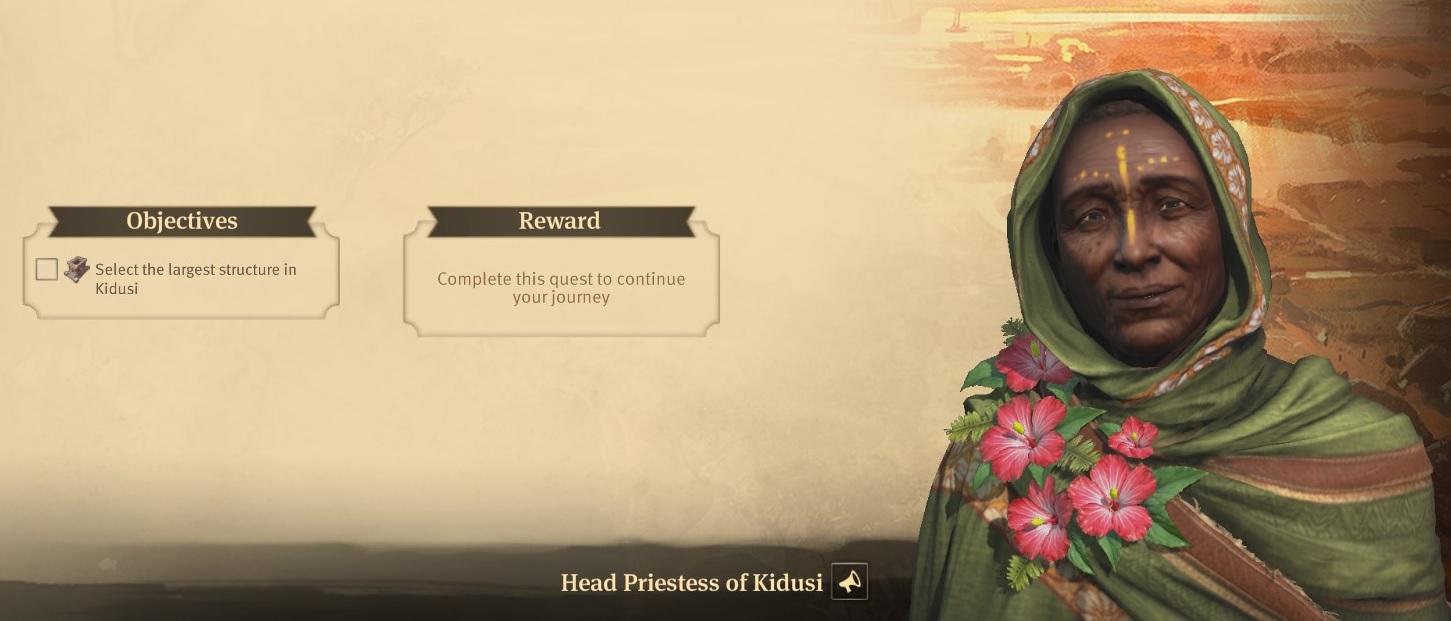 For the Land of Lions DLC storyline, you requested entry to the library of Kidusi Anitoni, but the Hight Priestess needs some proof of your prowess.
In the Pale Alters Long-Forgotten quest, she wants you to find the biggest building on Kidusi Anitoni. Can you find it?
The storyline added by the Anno 1800 - Land of Lions DLC is impressive. I hadn't actually realised this, until I started a new game of Anno 1800 the other day and completely forgot about all the other sessions as soon as I unlocked Enbesa. It's incredibly diverse and well thought out, showing the amount of work and detail that has been put in this DLC.
Enbesa exists of multiple islands, each with their own governance. Emperor Ketema wants all islands joined into one big empire (under his rule, of course!). To achieve this, you must finish quests for the island's leaders.
One of them is the High Priestess on Kidusi Anitoni.
In this post
Two very large buildings
There are two structures on the island Kidusi Anitoni that stand out immediately. On the one hand, there's the library itself. I mean, it's huge. But, it is also too obvious to be the right answer. Especially when the hint is "delving into things that are buried."
A good option is the temple then. It's entrance in the mountains is breathtaking and one can only imagine how many caves, tunnels and halls have been dug into the massive rocks. But no, this also isn't the right answer.
One largest building
If you've read all the scrolls in the library, it's not that hard to find the largest building. But it actually is not visible, it's hidden underneath years and years of weather and sand.
For this quest to complete, click on the area of rubble in the center of the island in front of the library. Right underneath the large trees are some large stones. They form the ruins of the ancient library, destroyed in the wars from long ago.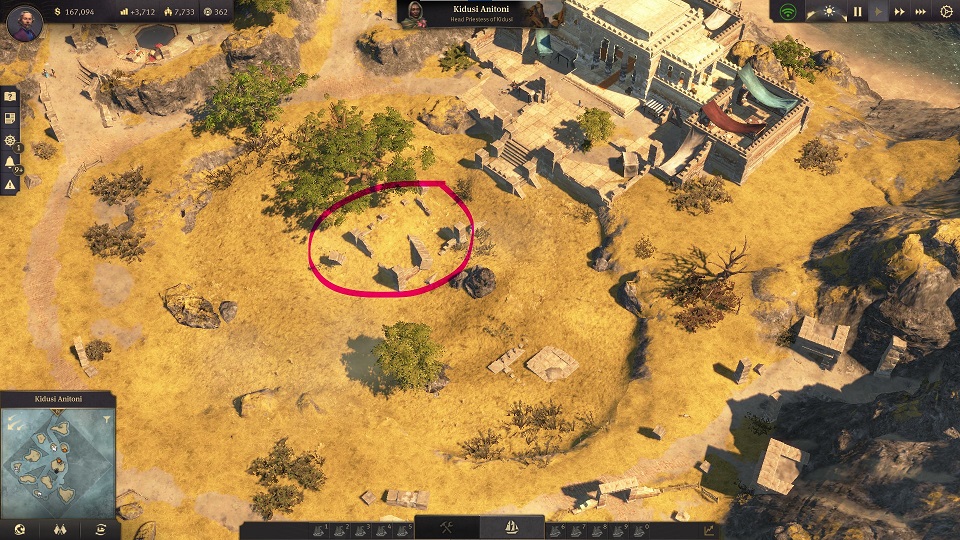 Click on it to continu the storyline, which includes uncovering these remains (and possibly a fraudster?).