New World Rising DLC for Anno 1800: 3 things to look forward to!
Posted on Nov 21, 2022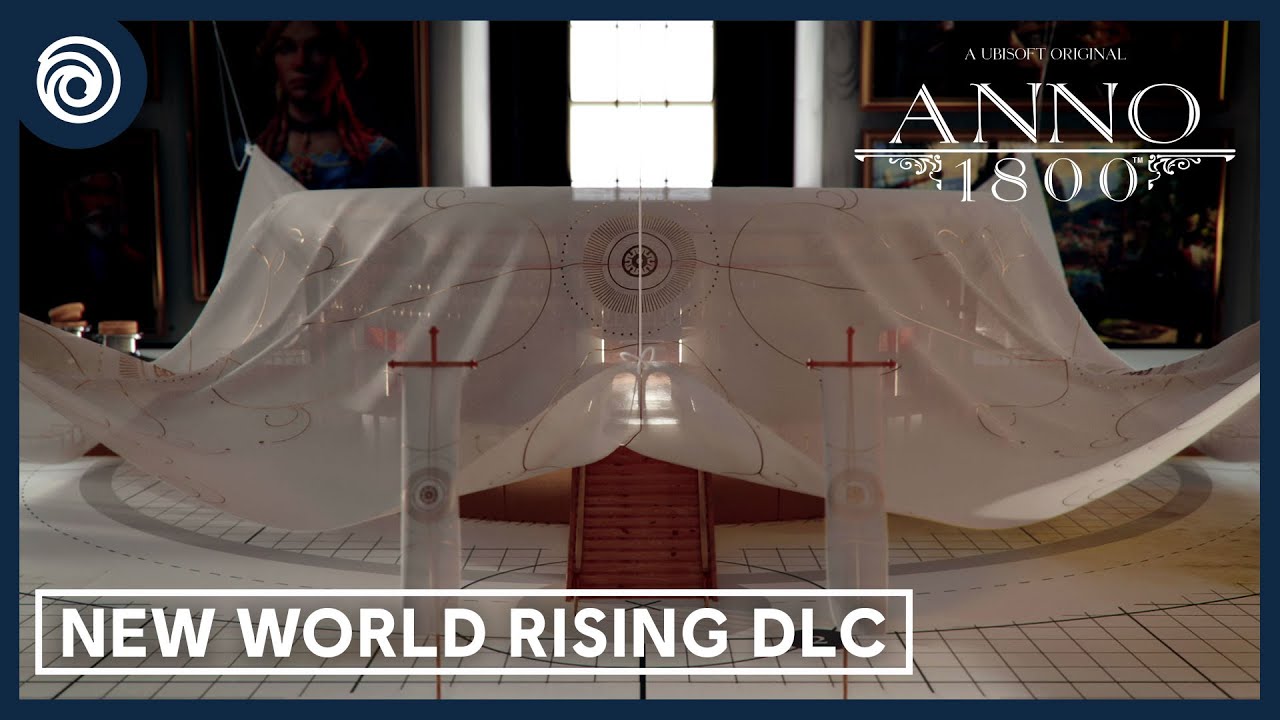 Anno 1800 Season 4 has focussed on the New World. The 3rd and last DLC for season 4 is the crowning addition and aptly called "New World Rising".
The New World has always been an important, yet underappreciated session when DLC's are concerned.
Season 3 had colourful tourists, massive skyscrapers and commercial docklands, all Old World additions.
Season 2 added new region Enbesa, a palace for your Old World cities and improved farms (granted: also in the new world).
And the first seasons added the cold Arctic, pretty flowers and Cape Trelawney. Again, all Old World stuff.
So with season 4, Ubisoft decided to focus on that one region of the world we've sorely needed improvements: the New World. With the New World Rising DLC, the last addition to Anno 1800 of this season, the New World is getting a massive upgrade.
In this post
What's new with New World Rising?
These are the things that are being added to the New World in Anno 1800 with the New World Rising DLC. It's due to be released on December 8th this year!
Artistas (a new population tier)
Electricity in the New World (including bonus goods)
Manola (a new island)
Footballs
Nandu farm
Ball Manufactory
Mezcal
Mezcal Bar
Herbs
Jalea
Calamari (from the Calamari Fishery)
Ice Cream
Milk
Perfumes and the Perfume Mixer
Ventilators
Cable Factory
Motor Assembly Plant
Electric Scooters (with an absolutely massive production chain)
Pigments
Motors
Cinema
Samba School
Roll Films
Chemical Plant (in the New World)
Costumes
Nandu Feathers
Fire Extinguishers
Laboratory
Medicine
Police Equipment
Arsenal
Beach House
Beach Ornaments
Grand Stadium monument
Football games
That's one hell of a list!
Let's go through some of these and get a feel of what the DLC will offer.
Artistas
While in the Old World we have 7 resident tiers, in the New World we still only had 2: Jornaleros and Obreros. Even with the introduction of the Hacienda, that didn't change. Until now!
New World Rising introduces a new resident tier: the Artistas.
From the Anno Union devblog:
The Artista has the heart of a poet and the hands of a musician, always coming up with new and exciting ways to change the world.
Artistas unlock when reaching 1000 Obreros in a city. Each house you upgrade from Obrero will house 40 Artistas. Unlocking Lifestyle needs will increase that to 85.
You can also build Artistas quarters in the Hacienda, fitting 80 Artistas or 165 with fulfilled Lifestyle needs.
Electric Scooters
To get from A to B without having to walk... What a heavenly thought!
The invention of the Autoped (the first Electric Scooter) made this dream reality. In Anno 1800, this invention is more of a fresh hell than a heavenly reality though...
The production chain is MASSIVE. Like, no kidding. 15 different goods are needed. Some of the locally sourced, others imported from the Old World.
Truth be told: I'm not looking forward to this addition. Production chains this complex take impressive planning. Impressive to the point that it will be all consuming. I don't think it will benefit the gameplay on a whole, but who knows.
Emergency Services Upgrades
I love the fire service, they really help me out!
The brave firemen, police officers and doctors travel all across your cities to keep people safe. Even volunteers do their bit for society, as long as you press that mobilize-button in the Fire Station, Police station or Hospital.
No longer, my friend! With the Emergency Services Upgrades coming to Anno 1800 with the New World Rising DLC, even mobilizations will be automatic.
For this to work, you will need to upgrade the buildings and provide them with Fire Extinguishers, Police Equipment and Medicine.
The devblog doesn't specify whether these upgrades are limited to the New World only. Maybe they'll become available in the Old World too? I sure hope so!
All the other stuff
There is so much new coming to Anno 1800 with this New World Rising DLC, it's too much to write about everything.
I mean, cattle finally producing milk? Brilliant! Electricity in the New World? Hallelujah!
And let's not forget: a Samba School! 🥳💃
The New World Rising DLC will be available from December 8th 2022.