Do competitors in Anno 1800 claim islands in worlds you haven't visited?
Posted on Apr 25, 2021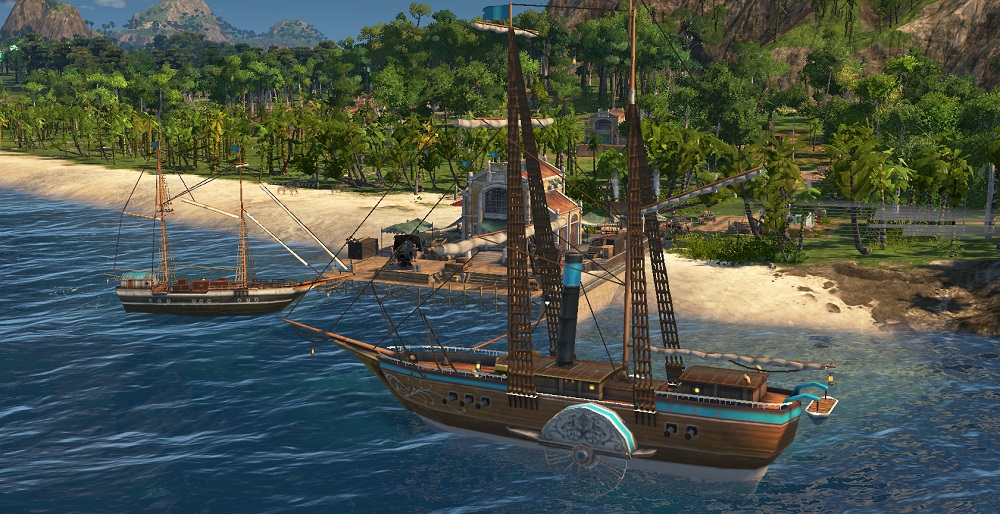 Having great islands with plenty of land to cultivate and the right fertility to prosper, is the absolute key to having a successfull game of Anno 1800.
But do competitors like Willy, Hugo, Beryl and Mrs. Margaret Hunt follow the same strategy? Will they claim islands in sessions you haven't even discovered yet?
You never play Anno 1800 alone. At least, not if you want it to be at least somewhat of a challenge. There will always be some kind of AI (or real player, if you happen to have like minded friends) to trade with - or to steal your islands.
Claiming islands early is a good way to secure your future endeavours. Make note of the fertility, so that you don't have to rely on trading with competitors or neutral parties like Archibald Blake to keep your economy afloat.
Note: these triggers are based on single player games. In multiplayer games, AI behaves a little differently.
Table of Contents
AI triggers
AI competitors with 1 star difficulty, like Bente and Willy, will never discover new regions before you do.
2 And 3 star competitors will find their own way there, unaware of your progress. None of them have to do with your expansion, but their own progress.
Note: The Arctic is the exception to this rule, as this is tied to the players storyline progress.
| | |
| --- | --- |
| Region | Trigger for 2* and 3* AI |
| Old world | Game start |
| New world | Reaching artisans |
| Enbesa | 2 hours after building hospital |
| Cape Trelawney | Unlocking hospital |
| the Arctic | Building first airship |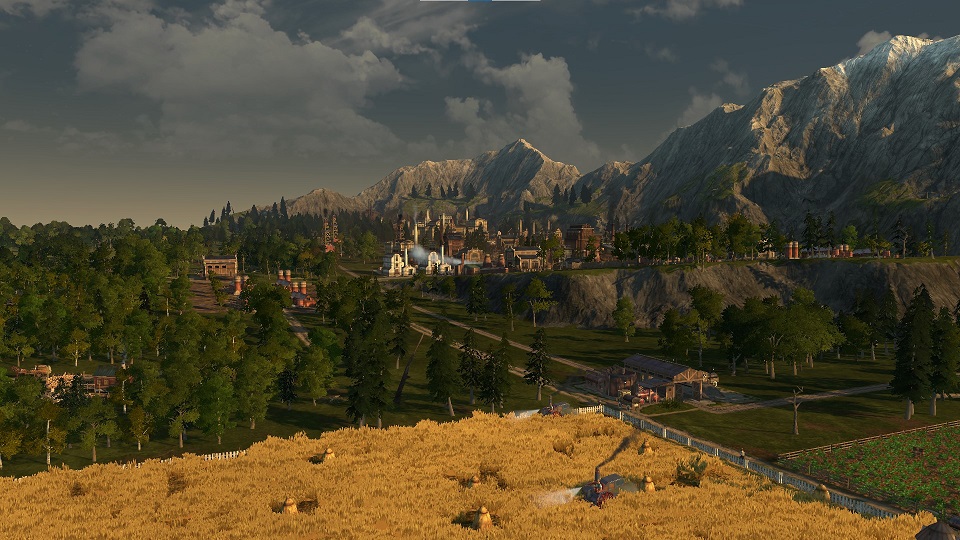 The Old world (main game)
As well as the computer controlled neutral parties who have set up shop in this part of the world, all players in this game will start with an island here. Usually you're all set up in the middle, surrounded by a ring of islands to claim as your own.
Other players won't wait for you to reach certain milestones before claiming new islands. While Willy Wobblesock is a bit of a loser and won't expand his empire anytime soon, competitors like Beryl O'Hara and George Smith will load up some timber and steel beams as soon as they'll get half a chance.
Need more info on exploring new regions? Read this guide on When do the New World, Cape Trelawney, the Arctic and Land of Lions become available in Anno 1800 with DLCs
The New world (main game)
The new world usually has plenty of islands to go around. But be careful, every player can reach this session when it's their time.
That means that as soon as they start their first expedition before you do, you're already late to the party. Unless you only have easy competitors (1 star AI), they'll never go anywhere before you do.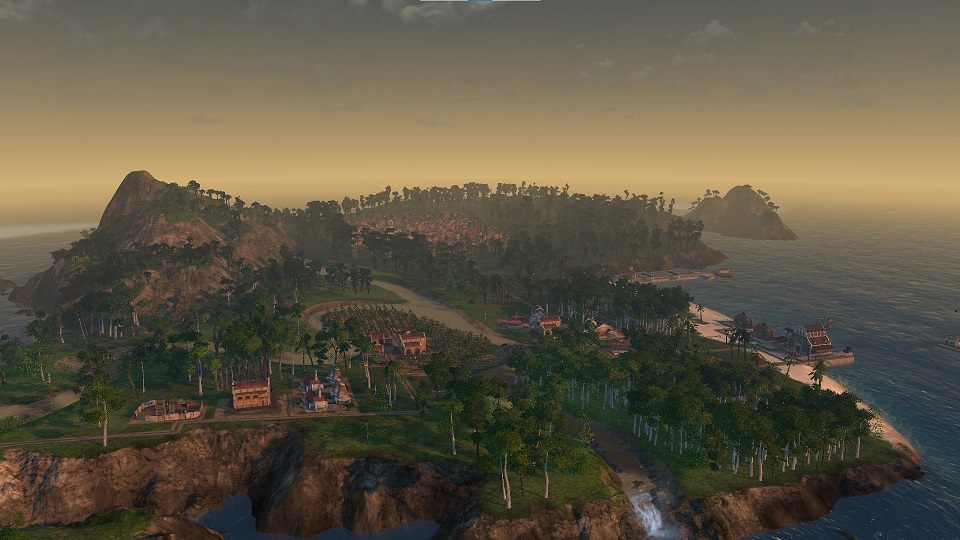 Get to Artisan level quickly and launch that expedition to explore the new world. Buy a ship from Archie or use your Flagship. Either way, get there!
Fertility in the new world might even be more important than in the old world, because the islands are so randomly generated. In the old world, islands usually have at least a fair bit of free space to build towns and industry. In the new world, it's already a challenge to find an island worth claiming.
When sailing around, make sure to take into account the rum (sugarcane), fur coats (cotton) and coffee that Artisans, Engineers and Investors (and later Scholars) require. Other new world resources, like gold ore for jewellery, doesn't take up a lot of space.
Cape Trelawney (Sunken Treasures DLC)
The third session is added in the Sunken Treasures DLC. As with the New World, you need to finish a three-step expedition to unlock it.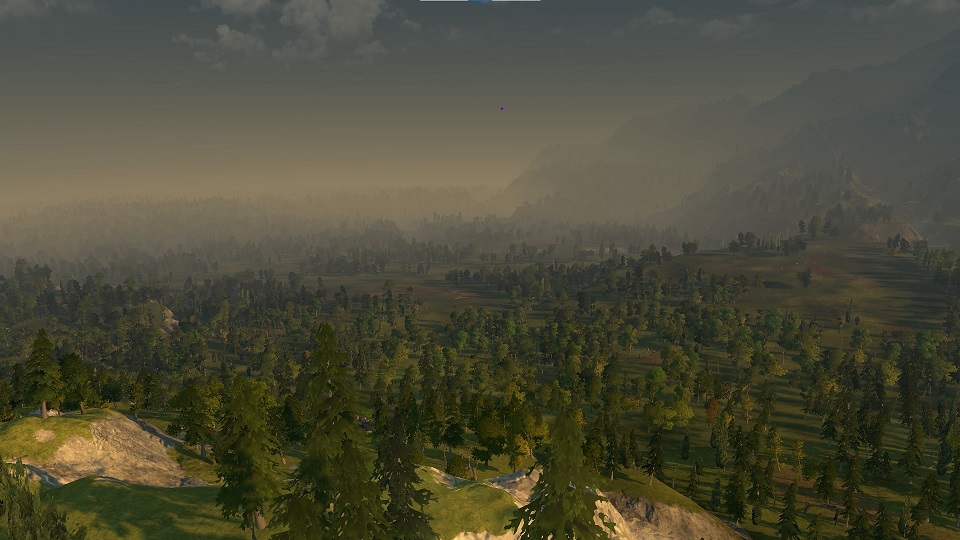 In islands and fertility, it matches the old world. There are some larger and some smaller islands with the same population tiers as in the old world, so also the same demands. The icing on the cake is of course Crown Falls itself, a MASSIVE island which is granted to you, in return for making it the new capital of the Realm.
So, no pressure then?
Mind you, the AI can get here before you! They won't claim Cape Trelawney, but will set sail as soon as they unlock the hospital (around 35 artisan houses).
Competitors settle any island they can get their feet on before you even consider sending out an expedition and have a preference for the larger islands with oil. And even though you could import all the necessary goods for growing your colony here, having production chains locally in the session itself is a big plus.
So, hurry the bloody hell up and start chasing the Queen at 700 Artisans!
The Arctic (The Passage DLC)
It's cold in the Arctic, I tell ya. Like, really cold. People always catch a flu over there. Send over plenty of coal and schnapps to keep them warm.
Unlocking the fourth session of Anno 1800, added in The Passage DLC is a two step expedition into the unknown. During the expedition, you'll get a few choices regarding the direction to sail in. But, in the end you'll unlock a totally untouched part of the world. This means that you're the first one there.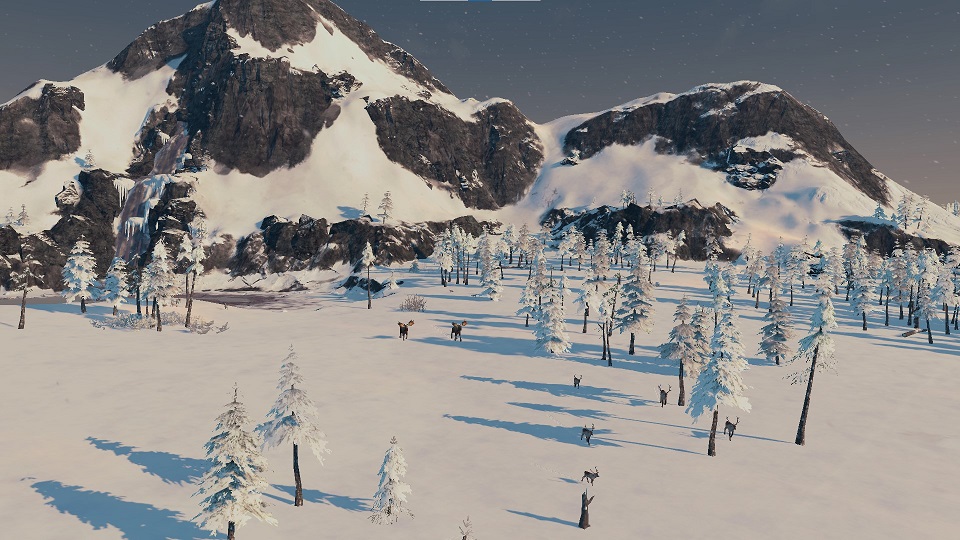 Even better, you will remain on your lonesome until you build your first airship while exploring the Lady Jane Faithful storyline.
So, take your time and focus on the other four continents.
Tip: Once you get there, claim an island especially to build a few Hunter cabins. There's usually a nicely sized one to the west (not the small one right next to Kings Head, but a little further to the north west). Hunter cabins are amazingly fast in producing furs and without them, you probably won't be able to sustain your populations demand for fur coats back in the old world and Cape Trelawney.
Enbesa (Land of Lions DLC)
The fifth and final session that was added in the Land Of Lions DLC is obviously based on the real world Africa. Everything from it's name to it's inhabitants and their accents make this clear.
As with the new world, NPC's will come to this part of the world with or without you. And as rivers and available farmland is a big thing in Enbesa, don't wait too long to sail through the Culysma Canal!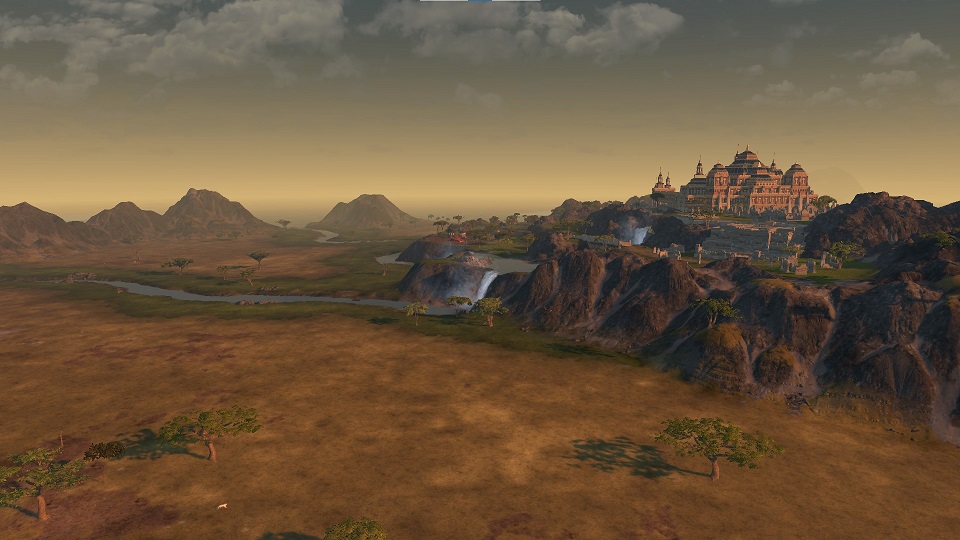 In Enbesa, you'll need to produce enough goods to supply not only the population in that part of the world, but also the scholars that you'll be providing tuition and residences for in the old world or on Cape Trelawney.
So get there as soon as you can. The expedition "To the Land of Lions" unlocks at 100 Artisans for you. Competitors will go there 2 hours after they've built their first hospital. Once you arrive, make sure the islands you can claim provide plenty of space (and watering holes!) to produce extra for trading back to the other continents.
The final answer
So, do you have to hurry to unlock parts of the world? Do your competitors race you to the horizon?
The answer is yes, they do. At least, at a higher difficulty. Easy competitors Bente, Princes Qing and Willy Wobblesock won't ever beat you anywhere (and usually ask you permission to settle an island anyway).
So, pull up your bracers and thrust into the unknown!