Campaign Quest: The Demolitions Expert
Posted on Nov 13, 2020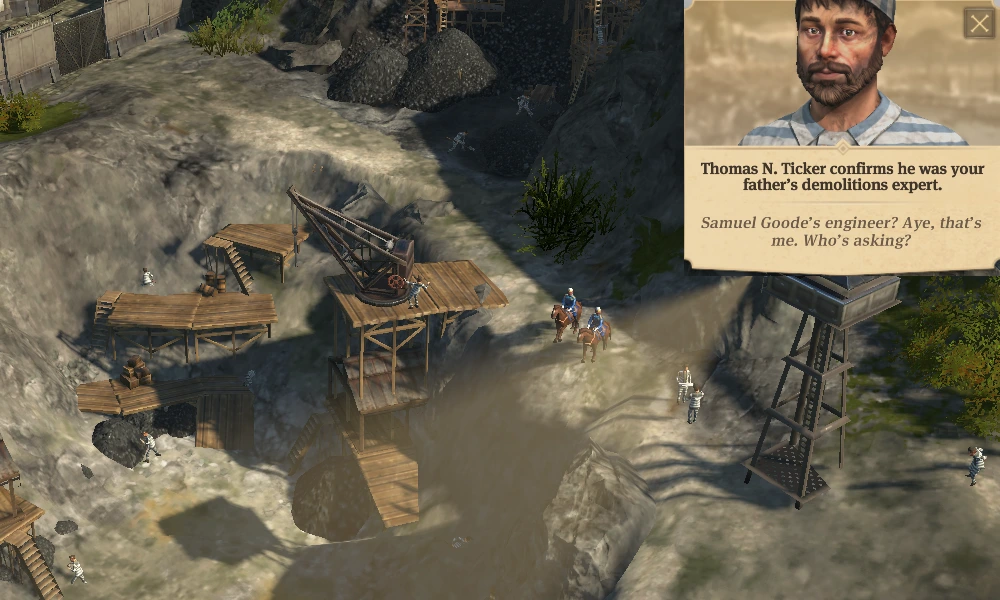 First, search for the Demolition Expert explosives shop in Bright Sands.
Then, find Thomas Ticker and get him to join your quest to complete the campaign!
In Anno 1800, the main campaign leads you to Bright Sands a few times before switching to the New World. In the Demolitions Expert quest, you're tasked to find someone who can blow up the rocks blocking your path to the iron mines in Ditchwater.
Explosives Shop
The Demolition expert still lives in Bright Sands. At least, so we assume. Finding his Explosives shop isn't too hard.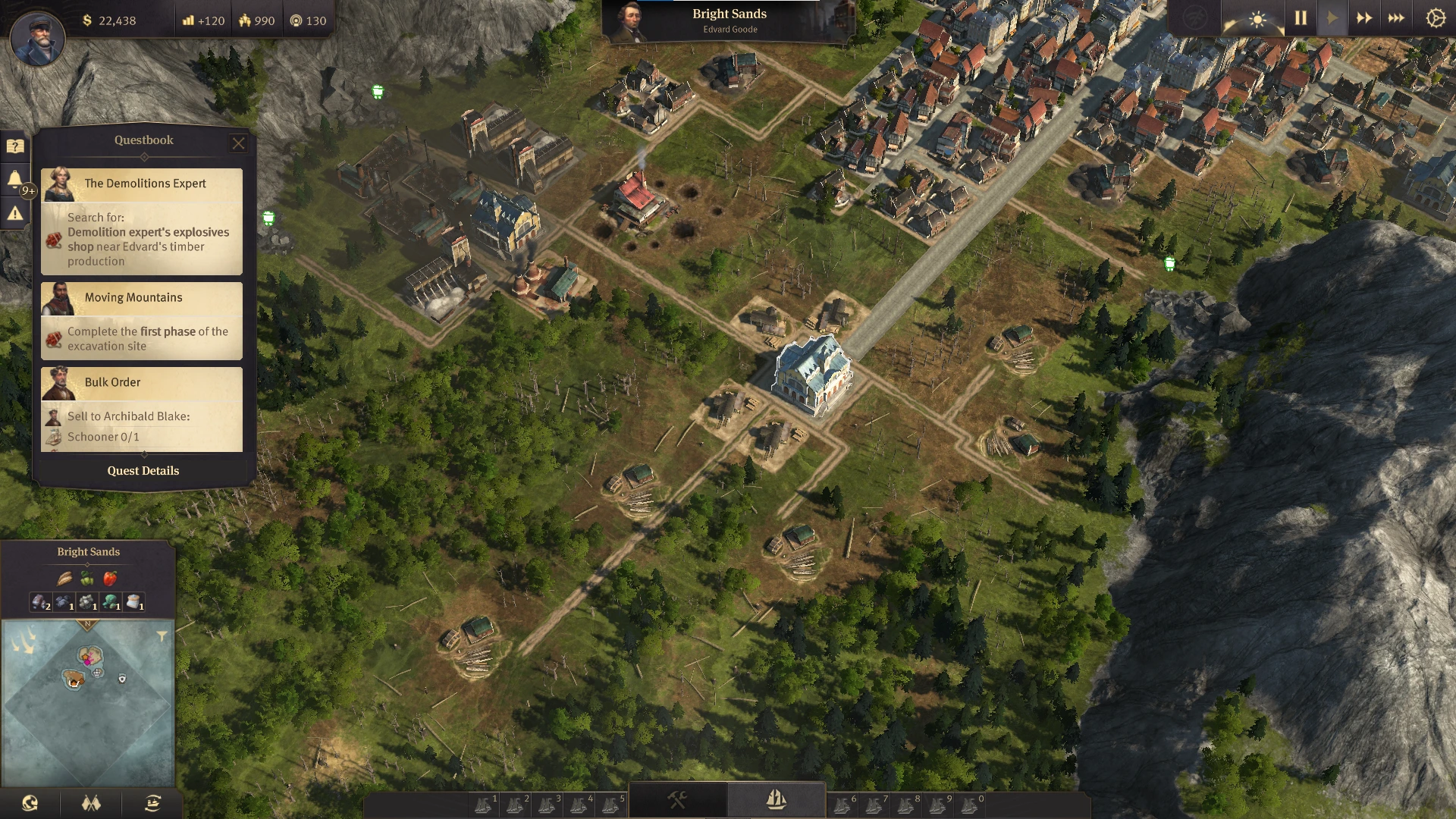 It's away from the main Bright Sands city - for good reason! Can't have that TNT exploding on the Highstreet now, can we?
Close to the timber production center to the west of the island, you'll find a set aside building with a reddish roof. This is the Explosives shop you're looking for.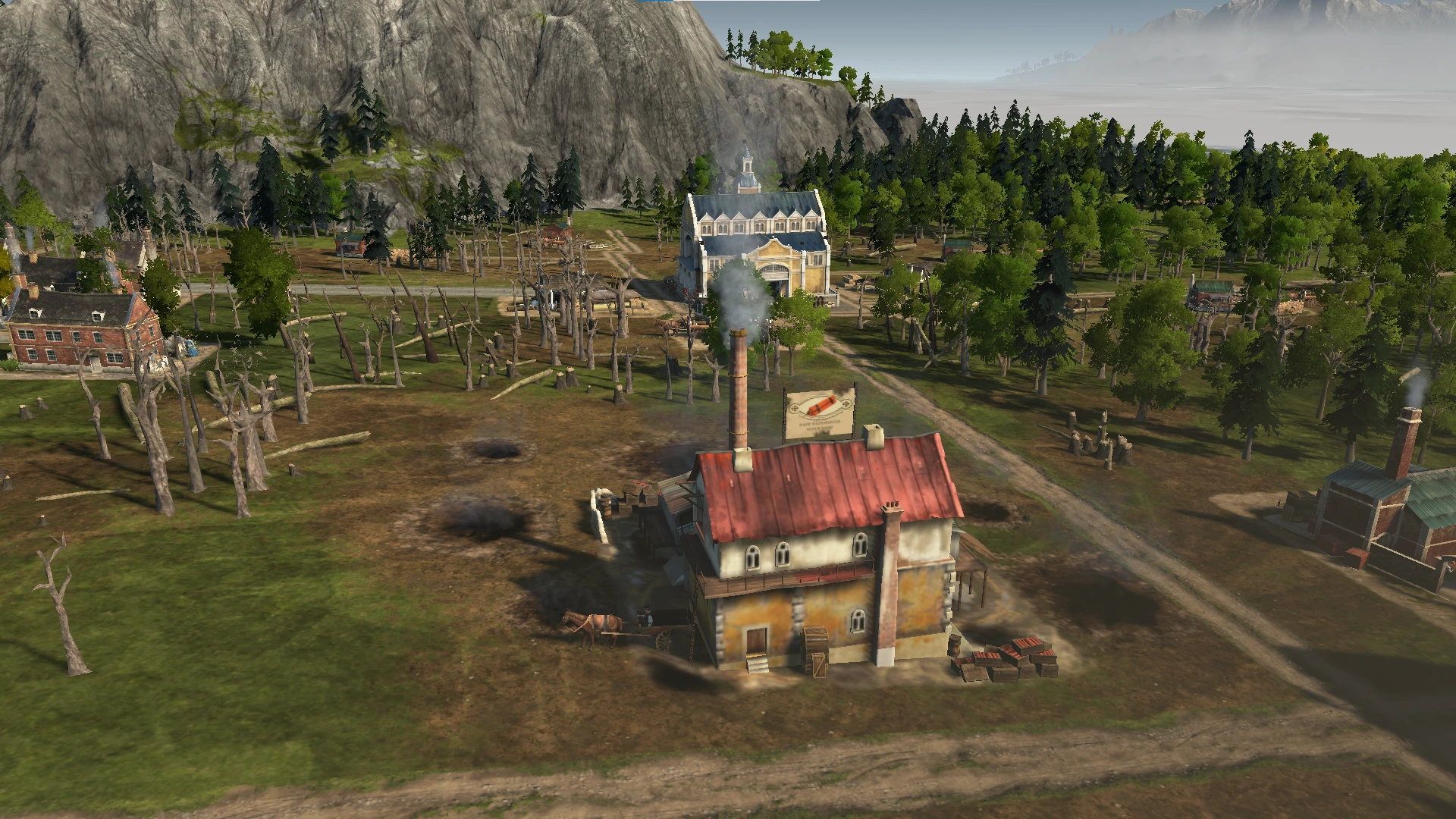 But, unfortunately, the expert's wife tells you he's not home, but imprisoned!
This just won't do.
Wormway Prison
Now, if you lack a certain amount of compassion, you will already have been to Eli Bleakworth at Wormway Prison during one of the earlier tasks. Or maybe you've been exploring the high seas and found his prison island to the east of Ditchwater.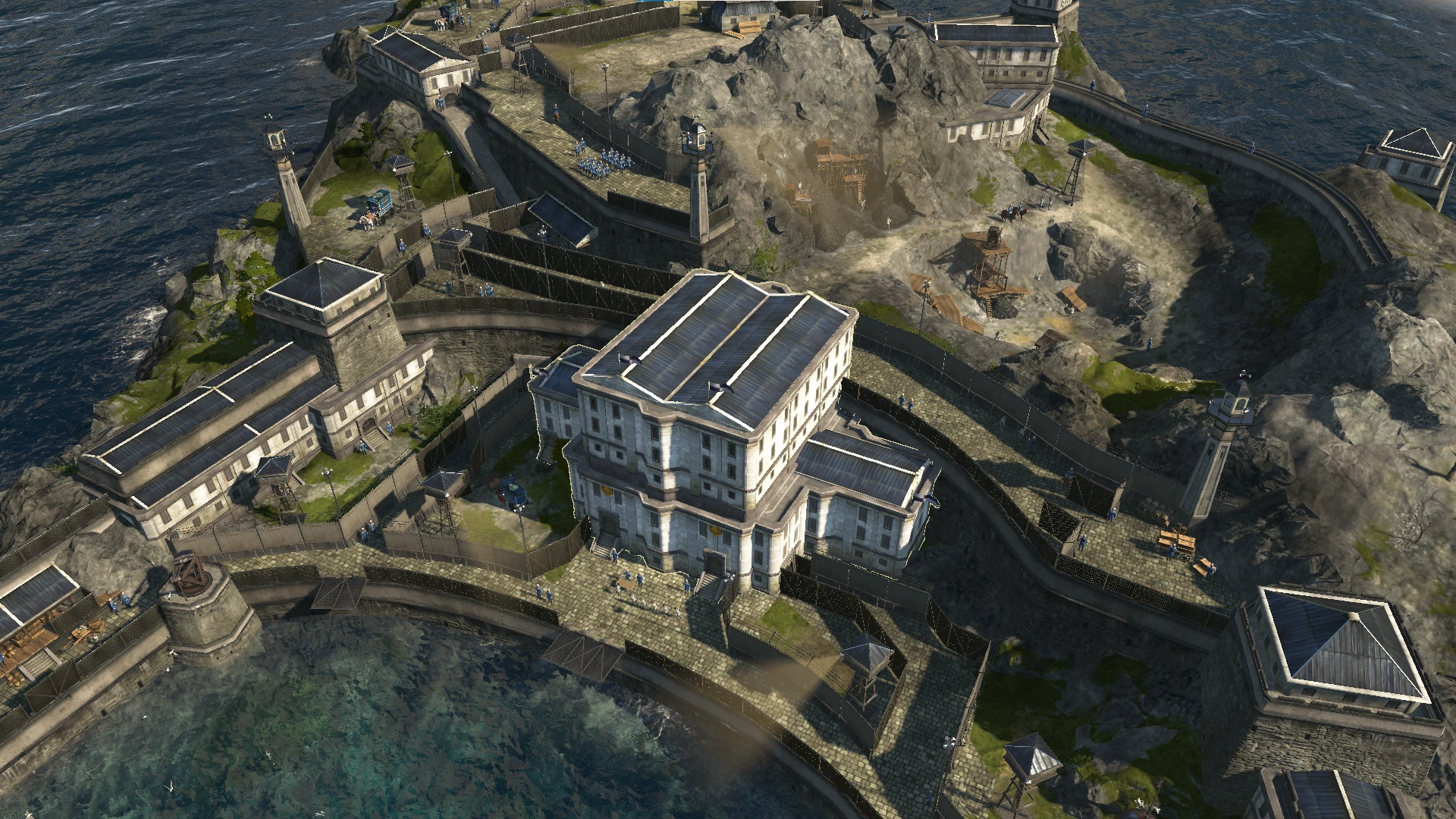 Wormway Prison is basically a pile of rocks, where prisoners are used to delve for minerals. Scattered around the large pit are prisoners, but only one of them is Thomas Ticker, the demolition expert.
You'll find Thomas on the platform which holds the large crane at the bottom of the pit. As soon as you click on him, he'll confirm he was the demolitions expert our dearly departed father used long ago.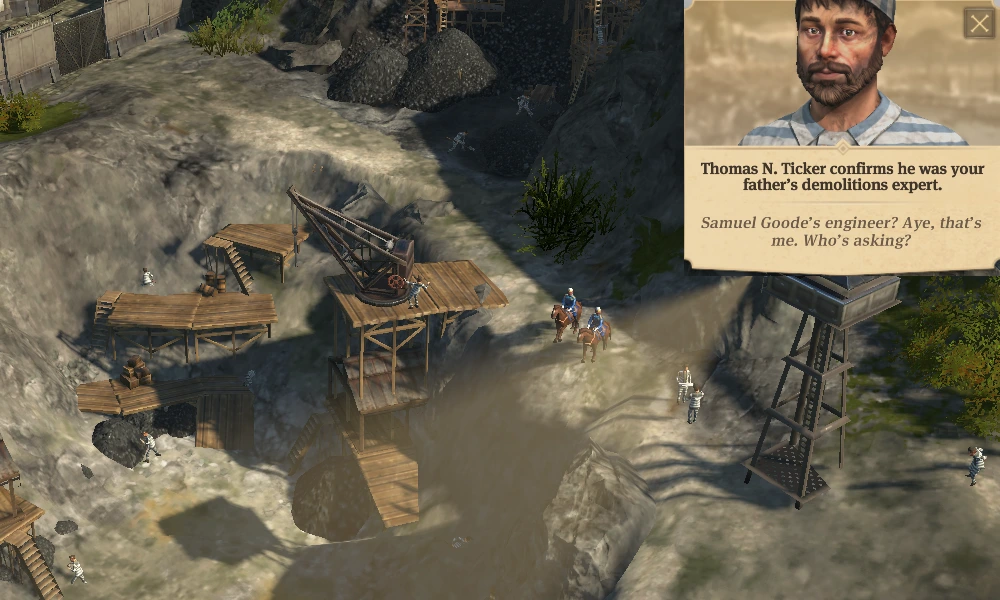 To infinity... and Ditchwater -_-'
To release him from Prison, Eli Bleakworth wants you to pay his bail at $ 5000. Do that and a ship will deliver him to Ditchwater harbour.
As soon as he arrives, click on him to welcome him to your soon-to-be-beautiful city and start the demolition process. It won't be long now before you can produce iron and cannons!