New World Rising DLC for Anno 1800: Twitch Drops and Early Access Streams!
Posted on Dec 1, 2022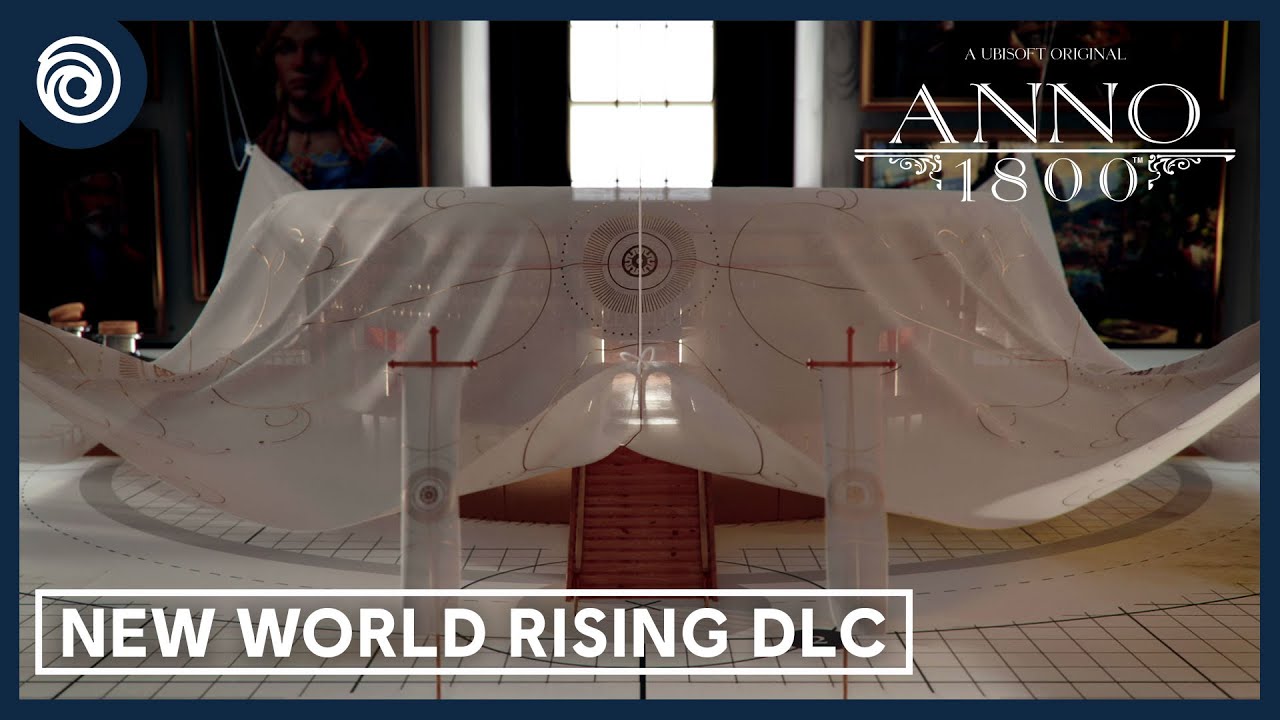 From Friday December 2nd, keep your Twitch accounts tuned in to the Anno 1800 streamers to catch the first glimpes of the New World Rising DLC for Anno 1800!
Not gonna lie: I'm stoked for the new DLC for Anno 1800 coming out next week Thursday: New World Rising.
Following tradition, Ubisoft has given Twitch streamers special Early Access to the DLC's content. Of course, Twitch wouldn't be Twitch and Ubisoft wouldn't be Ubisoft if there weren't any drops involved!
In this post
Twitch Drops
As has been customary over the last couple of Anno 1800 seasons, the early access for streamers comes with Twitch Drops. Watching an Anno 1800 streamer between December 2nd and December 18th 2023 will set you up for in-game rewards.
Watching a qualifying Anno 1800 stream for 1 hour will earn you a New World Rising Banner.
Watching a qualifying Anno 1800 stream for 3 hours will earn you a New World Rising Mural.
Good to know: you don't have to watch 3 hours straight or even the same stream. Every minute spent in a qualifying stream will count towards your goal.
Claiming the Drops
After having watched the requisite amount of time, the drop will be available to claim through your Twitch Inventory.
The rewards will be delivered after the release of DLC 12. So that's on December 8th!
Of course, you need to link your Ubisoft and Twitch accounts. Haven't done so yet? Follow this guide to get you all set up.
Streamers to watch
There are dozens of streamers who will be streaming the Anno 1800 New World Rising DLC and have drops enabled.
For English speaking (or listening) watchers, I can recommend Takarazuka and Cringer.
A full list of qualifying streamers has been published on Anno Union.